Chagas Clinical Research Platform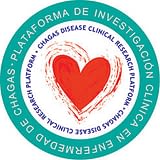 Founded: 2009, Uberaba, Brazil
508 members, from over 150 institutions and 24 countries
To support its R&D activities on Chagas disease, DNDi launched the Chagas Clinical Research Platform (CCRP). The platform brings together partners, experts, and stakeholders to provide support for evaluation and development of new treatments for Chagas disease. The patient-centred platform aims to facilitate clinical research, provide a forum for technical discussions, develop a critical mass of expertise, and strengthen institutional research capacities. In addition, it identifies and reviews priority needs, works towards standardization of methodology to assess drug efficacy and reviews alternatives for using current approved drugs (new schemes, doses, combination) and special scenarios (resistance).
Enabling discussions among researchers is an important tool for the improvement of efficiency, diagnosis, and treatment.

Concepción Zúñiga Valeriano, Medical Doctor, Head of Chagas, Honduras
Previous newsletters
Newsletter n°11, September 2021
English
Español
Português
Newsletter n°10, August 2020
English
Español
Português
Newsletter n°9, July 2019
English
Español
Português
Newsletter n°8, July 2018
English
Español
Português
Newsletter n°7, May 2017
English
Español
Português
Newsletter n°6, May 2016
English
Español
Newsletter n°5, April 2016
Español
Newsletter n°4, January 2015
Español
Newsletter n°3, April 2013
Español
Newsletter n°2, September 2012
English
Español
Português
Platform updates
2019 Highlights
Two target product profiles initiated for special populations: children and people with suppressed immune systems
Development of a data-sharing platform with IDDO to collect and standardize clinical research data. This initiative will avoid duplication and contribute to accelerate development of better treatments
A workshop was organized in Argentina to streamline decision-making when evaluating therapeutic response in chronic Chagas disease
2018 Highlights
95 members defined research priorities for the coming years and signed the Santa Cruz Letter, calling on governments, organizations, and donors to step up their efforts to control and eliminate Chagas as a public health problem.
8 active clinical trial sites:
117 people trained at 10 meetings, workshops, and seminars in Bolivia, Brazil, and the US: in ethics, Good Clinical Practice and Good Clinical Laboratory Practice for clinical trials, and in treatment access, communications, fundraising, advocacy, and finance.
Supported the publication of the Brazilian Clinical Protocols and Treatment Guidelines for Chagas Disease and PAHO's 2018 publication of regional guidelines for Chagas disease.
2017 Highlights
7 clinical trial sites were active: 3 in Bolivia for the Phase II proof-of-concept BENDITA trial (to assess safety and tolerability of benznidazole with reduced doses and treatment duration, and in combination with fosravuconazole) and 4 in Spain for the Phase II proof-of-concept study of fexinidazole to treat Chagas.
161 people trained at 4 workshops/technical meetings in Colombia, Brazil, and the US.
Discussions promoted by the Chagas Platform in Brazil are supporting the ongoing changes of the Brazilian national guidelines for the treatment of Chagas disease.
2016 Highlights
Three clinical trial sites were active in Bolivia to support the Phase II proofof- concept BENDITA trial (benznidazole new doses improved treatment and associations).
At the Chagas Platform Annual Meeting, about 270 people were trained on key areas, including: qPCR validation and quality control for diagnosis and monitoring, discovery of new drugs, congenital Chagas disease, civil society movements, new research fields and guidelines for Chagas disease, new landscape for chronic patients, integrative therapy approach.
2015 Highlights
The number of CCRP members grew by 23%; about 40% of new members came from non-endemic countries.
The annual Chagas Clinical Research Platform meeting took place in Buenos Aires, Argentina in the context of National Chagas Week, with 230 attendees from, among others, national programmes, patient associations, research associations, research and clinical care centres, NGOs and pharmaceutical companies.
Contact the Chagas Clinical Research Platform
Baylor College of Medicine

, USA

Casa de Chagas, Pernambuco

, Brazil

Coalizão Chagas

, Spain

Collective of Applied Studies and Social Development (CEADES)

, Bolivia

FIND, the global alliance for diagnostics

, Switzerland

Fundación Mundo Sano

, Argentina

Grupo de Didáctica de las Ciencias (IFLYSIB, CONICET-UNLP)

, Argentina

Hospital de Niños Ricardo Gutiérrez, Buenos Aires

, Argentina

INP Dr. Mario Fatala Cháben

, Argentina

ISGlobal, Barcelona Institute for Global Health

, Spain

Instituto Nacional de Salud Pública – INSP

, Mexico

Instituto de Investigaciones en Ingeniería Genética y Biología Molecular (INGEBI-CONICET)

, Argentina

International Development Research Centre (IDRC), Canada

, Canada

Laboratorio Elea Phoenix S.A.

, Argentina

Lafepe Laboratório Farmacêutico do Estado de Pernambuco S/A

, Brazil

London School of Hygiene & Tropical Medicine (LSHTM)

, UK

Médecins Sans Frontières (MSF)

, International

National Institute of Health Colombia

, Colombia

Olive View-UCLA Medical Center, Center of Excellence for Chagas Disease (CECD)

, USA

Oswaldo Cruz Foundation – Fiocruz

, Brazil

Pan American Health Organization (PAHO)
The International Federation of Associations of People Affected by Chagas disease (FINDECHAGAS Brazil)

, Brazil

Universidad Central de Venezuela (UCV)

, Venezuela

Universidad Nacional Autónoma de México (UNAM)

, Mexico

Universidad Nacional de Córdoba

, Argentina

Universidad de los Andes

, Colombia

Universidade Estadual de Campinas (UNICAMP)

, Brazil

Universidade Federal do Ceará

, Brazil

Universidade de São Paulo (USP)

, Brazil

University of California

, USA

World Health Organization (WHO)

, Switzerland
Baylor College of Medicine,

USA

Casa de Chagas, Pernambuco,

Brazil

Olive View-UCLA Medical Center, Center of Excellence for Chagas Disease (CECD),

USA

Coalizão Chagas,

Spain

Oswaldo Cruz Foundation – Fiocruz,

Brazil

Collective of Applied Studies and Social Development (CEADES),

Bolivia

Fundación Mundo Sano,

Argentina

Grupo de Didáctica de las Ciencias (IFLYSIB, CONICET-UNLP),

Argentina

Hospital de Niños Ricardo Gutiérrez, Buenos Aires,

Argentina

Instituto de Investigaciones en Ingeniería Genética y Biología Molecular (INGEBI-CONICET),

Argentina

INP Dr. Mario Fatala Cháben,

Argentina

National Institute of Health Colombia,

Colombia

Instituto Nacional de Salud Pública – INSP,

Mexico

International Development Research Centre (IDRC), Canada,

Canada

The International Federation of Associations of People Affected by Chagas disease (FINDECHAGAS Brazil),

Brazil

Laboratorio Elea Phoenix S.A.,

Argentina

Lafepe Laboratório Farmacêutico do Estado de Pernambuco S/A,

Brazil

London School of Hygiene & Tropical Medicine (LSHTM),

UK

Médecins Sans Frontières (MSF),

International

Pan American Health Organization (PAHO),
FIND, the global alliance for diagnostics,

Switzerland

Universidad Central de Venezuela (UCV),

Venezuela

Universidad de los Andes,

Colombia

Universidad Nacional Autónoma de México (UNAM),

Mexico

Universidad Nacional de Córdoba,

Argentina

Universidade de São Paulo (USP),

Brazil

Universidade Estadual de Campinas (UNICAMP),

Brazil

Universidade Federal do Ceará,

Brazil

University of California,

USA

World Health Organization (WHO),

Switzerland

ISGlobal, Barcelona Institute for Global Health,

Spain
Brazil -

Fundação Oswaldo Cruz (Fiocruz)

Brazil -

Banco Nacional de Desenvolvimento Econômico e Social (BNDES)

Europe -

European Union – Framework Programme 7

France -

Ministry For Europe and Foreign Affairs

Germany -

Federal Ministry of Education and Research (BMBF) through KfW

Spain -

Spanish Agency for International Development Cooperation (AECID)

Switzerland -

Swiss Agency for Development and Cooperation (SDC)

The Netherlands -

Dutch Ministry of Foreign Affairs (DGIS)

UK -

UK aid
Medicor Foundation
Médecins Sans Frontières International
Other private foundations and individuals
Takeda Pharmaceutical Company Limited